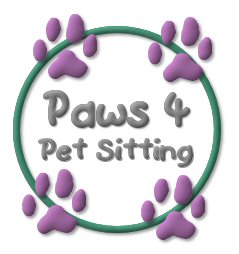 Welcome to Paws 4 Pet Sitting!
I am a licensed, bonded, and insured
professional Pet Sitter, located in Davenport, Florida.
I will go to your home to care for your beloved pets while
you are on vacation or at work. I love ALL animals and will
care for dogs, cats, birds, fish, rodents, reptiles,
amphibians,arachnids, horses, and goats.
Click HERE to enter the site!
Member of:
copyright © 2005, Robin Donahey
All Rights Reserved